Designed and built by Polish architects Irek Glowacki and Marek Rozhanski, the house is meant to serve as a tourist attraction for the area and is now open for public viewing.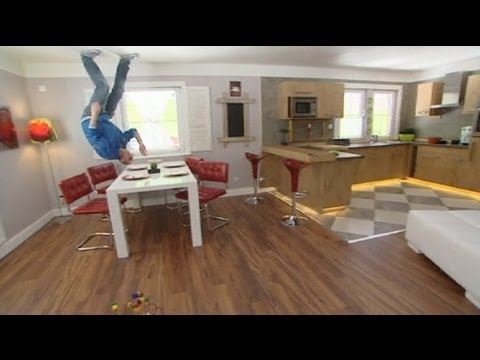 Upside Down House in Austria (Reuters / Dominic Ebenbichler)
Not only is the house upside down on the exterior, the interior is inverted too. The bathroom, children's bedroom, and even the garage are all upside down. Virtually every aspect of the inverted abode appears to be flipped upside down. Even the foundation can be seen on what would traditionally be considered the roof, or top of the home.