Haas&Hahn is the working title of artistic duo Jeroen Koolhaas and Dre Urhahn. Creating imagery to counter the steady stream of negative coverage is one of the ambitions of Haas & Hahn's Favela Painting project, which they launched in 2006 with some funding from the Dutch Ministry of Culture.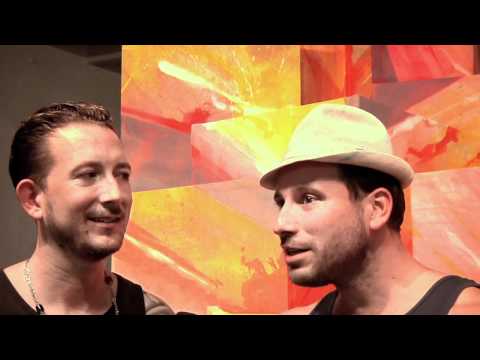 Rio Cruzeiro follows the project's first act, The boy with the kite, a mural in the centre of Vila Cruzeiro on the side of a building that became the neighorhood's first art gallery. The inspiration for the project came in 2005 when Haas & Hahn (their name is derived from the last syllables of Koolhaas & Urhahn) first came to Rio to make Firmeza Total, a short documentary commissioned by MTV on the role of hip hop in the lives of favela youth.
Struck by the disconnect between these neighorhoods and the city that surrounds them, Haas & Hahn started imagining ways to encourage the citizens of Rio to take a second look at one of their city's defining features.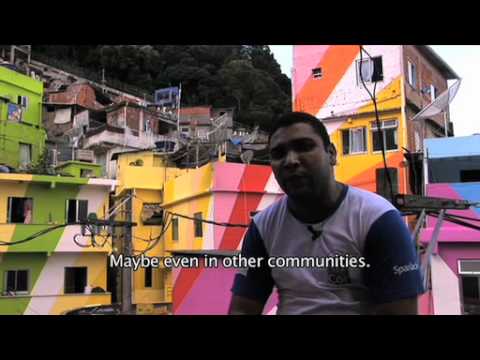 "If you want to build a bridge between these two sides of the city that live side by side but have an enormous gap between them," Urhan tells me later, "the easiest way is to do it through some sort of art intervention." Koolhaas adds: "We tried to find a way for the [residents'] sense of pride to be painted on the walls of the favela so that the outside world could see how good they feel about themselves and could understand that there are families here that can take care of themselves."
via: favelapainting