Bills fans are passionate, they are devoted, and they will do just about anything to show support for their team. Robert J. Hall, 57 years-old from Oakville, Ontario did just that, created an epic replica of the Ralph Wilson Stadium out of 30,000 Lego bricks.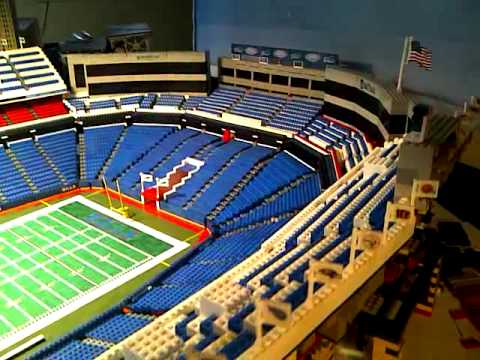 It took Robert over five years to construct the 20-foot and 3-foot-deep stadium. To show his dedication for the team, he took on the daunting task of constructing a LEGO replica of Ralph Wilson Stadium. The enormous undertaking took over five years to construct.
"My main inspiration was my love for the stadium," said Hall. "I made this in dedication to the Bills, the fans and Mr. Wilson."
Robert found himself working on the replica mostly on Sundays after away games.
"I would listen to the radio after the game, and I was especially inspired to work on it after a win," said Hall.
Via: BuffaloBills