British LEGO artist Warren Elsmore  has created this miniature version of the Olympic Park made entirely from LEGO.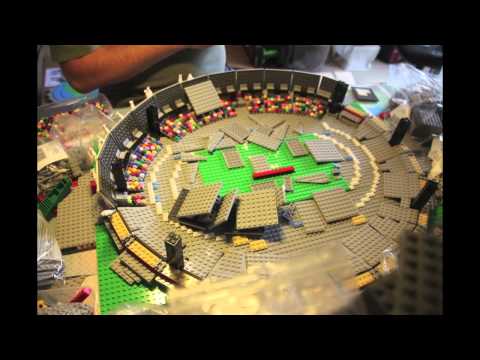 It took him approximately 300-hours to complete and "features all the standout venues and structures: from Anish Kapoor's Orbit, to the swooping roof of the Aquatics Centre and, of course, the grand Olympic Stadium."
The real version of which is situated in Stratford, London. The structure used 250,000 Lego bricks, weighs about 80kg and would cost around $30,000 to build from scratch.
image: warren elsmore / via: archdaily